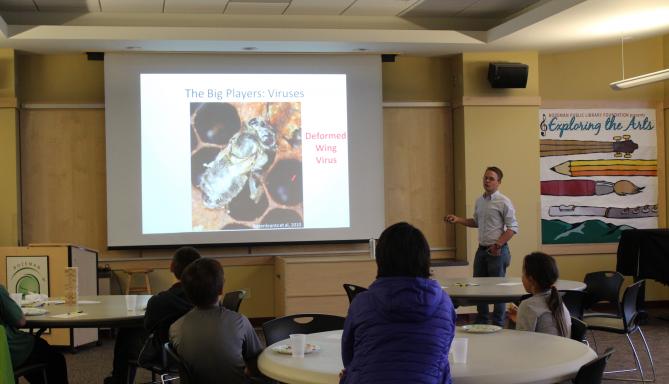 Communicating Ecosystem Science is a non-credit certificate program for MSU graduate students in environmental science-related fields.
26 Montana State University graduate students were selected by competitive application for three different cohorts of Communicating Ecosystem Science, a non-credit science communications program. Over the six-week program, students learned science writing, broader impacts strategies for grants, data visualization, poster presentations and more. Though the program is not-for-credit, students receive continuing education units (CEUs), which allows the Communicating Ecosystem Science program to be listed on their official academic transcript.
Students must take part in or create an outreach project connected to EPSCoR research, and CommEcoScience students participated in activities such as Expanding Your Horizons for Girls, NanoDays / MicroDays, Montana Climate Assessment Listening Session, Science Action Club and other activities.
100% of participating students across all three cohorts agreed or strongly agreed that the Communicating Ecosystem Science program increased their:
Skill level in science communications and outreach
Interest in learning more about the topic
Motivation to be involved in communications and outreach
Career skills for future employment
Participant quote: "This class definitely helped open my eyes as to new ways to communicate research and important points in regards to my project."